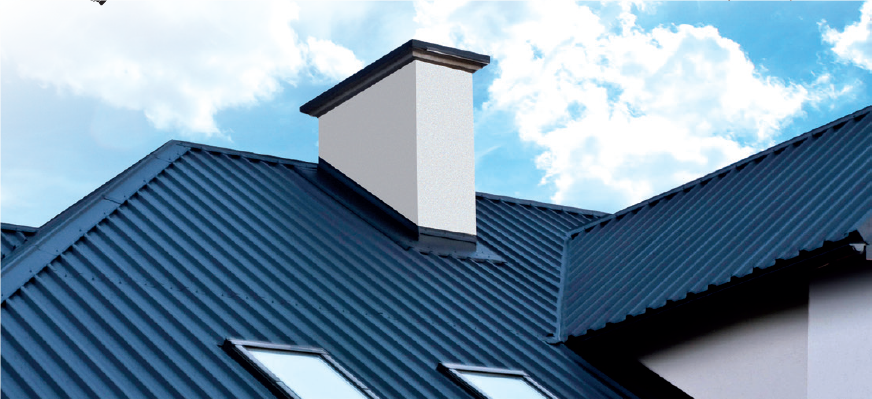 TRADITIONAL ROOF AND FACADE COVERAGE
Box profile roof sheets are exceptional due to their distinctive shape and simplicity. It is a universal and economic material for fast coverage of roofs and facades. Box profile roof sheets are very popular choice for industrial and public buildings. They are also more often used for residential buildings because they perfectly present on the building with modern, minimalistic architecture and environmentally friendly style.
Box profile roof sheets are, above all, very practical. Thanks to a wide range of sheet thickness, tailored cutting service and abundant colour selection, their applications are limitless. The roof sheets rigidity and durability is determined by the profile height.

For small and medium size buildings, the following troughed sheet profiles will be the best: T8, T14 plus, T18, T18 plus, T20 plus, T35, T35 plus. Whereas T50 and T55 box profiles are used in large commercial buildings, such as production halls and warehouses.