Metal tiles are an universal roof coverage, which can be easily used in all types of architecture.
Metal tiles are more and more popular with investors, both in new buildings and renovations, as the weight of those roof sheets is one of their  particular advantage.

1 sqm sheets weigh approx 4kg, that is almost 10 times less than traditional roof tiles. This lightweight coverage neither burden nor affect the structure of the building, so it is possible to build with a lighter structure.

Designed to take the classic look of roof tiles, our own systems GERMANIA SIMETRIC, GERMAN SIMETRIC, DIAMENT, KINGAS, TALIA, JANOSIK and TYSENIA combine tradition with modernity.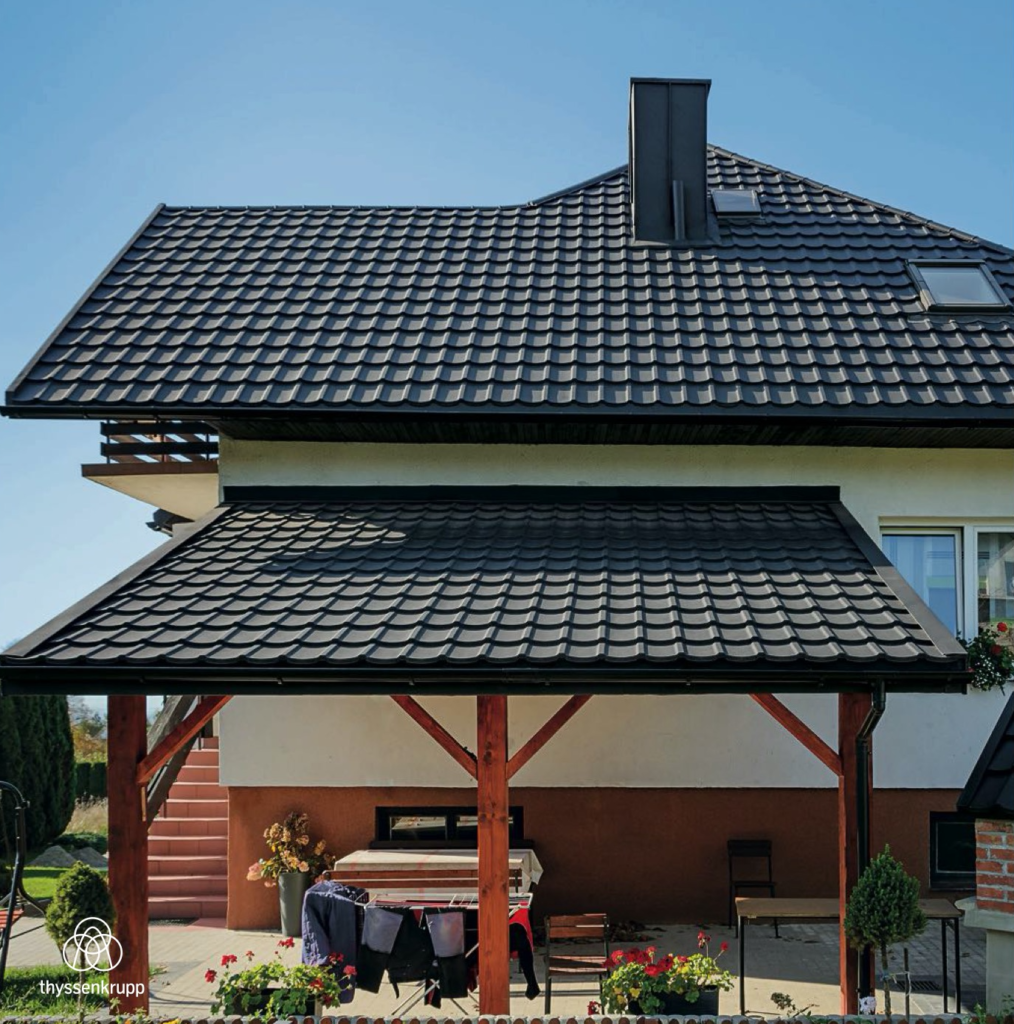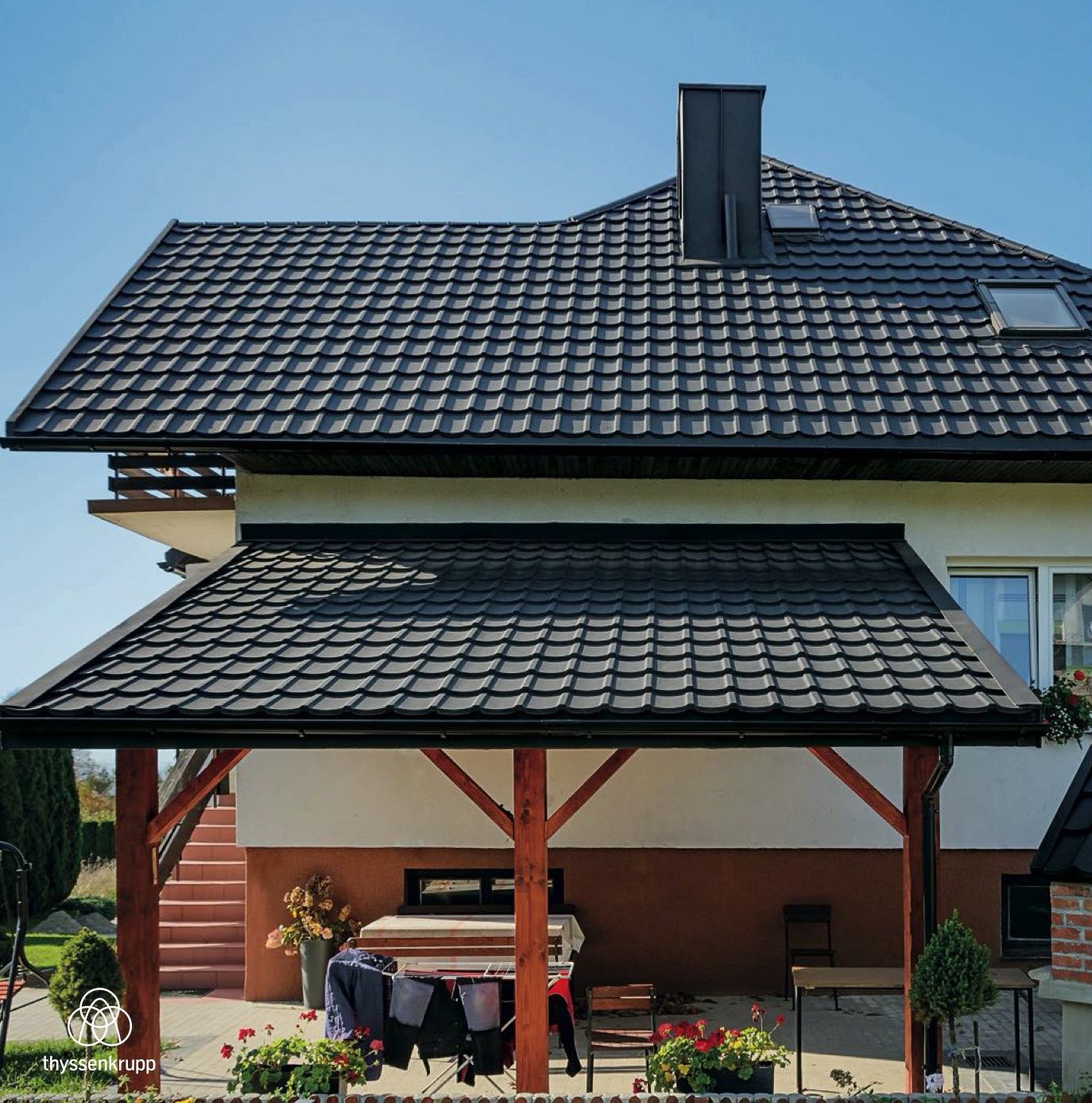 Our fully automated production process allows for cutting sheets to the required length and therefore the delivery of most unusual orders, long sheets and catering for all sorts of projects.
The large sheets also results in a reduction of installation time, lowering labour costs drastically.
We offer roof sheets in over ten colours, coated with the widest range of coatings on the market (polyester, PLADUR® EcoProtect thyssenkrupp, aluminium, Colorcoat HPS200 Ultra® TATA Steel)
The roof is completed by our line of finishing elements, flashings, flat sheets, seals and fixing accessories.
PLADUR® ReliefWood.
PLADUR® ReliefWood was designed in resemblance of wood, imitating perfectly its texture and providing a unique visual effect on the roof. Thanks to steel coated with a mix of zinc and magnesium, this metal sheet has a greater durability, and prolonged lifespan.
Its incredible appearance has been achieved by adding texture and different paint coats.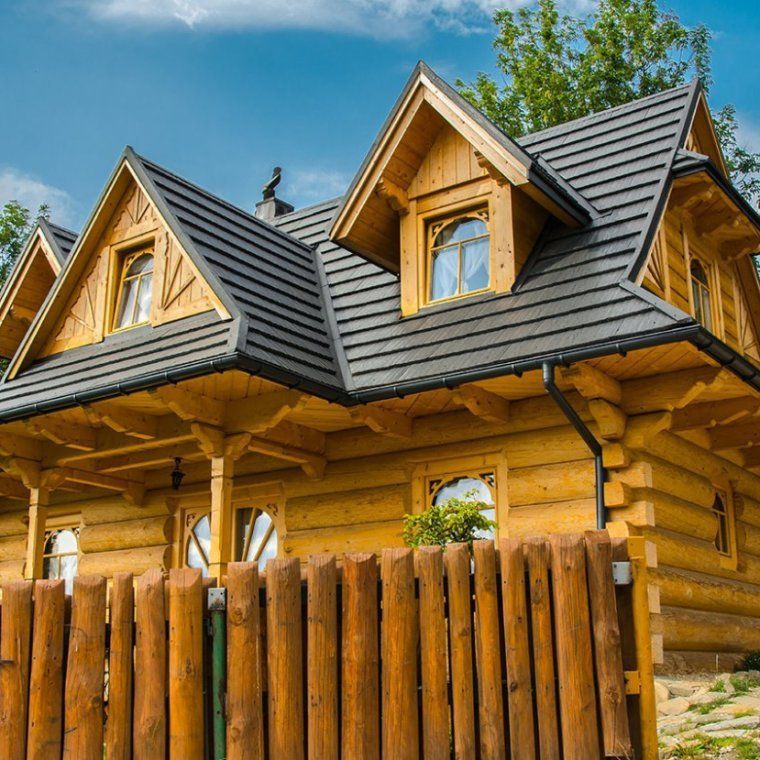 JANOSIK
Our JANOSIK metal shingles are an innovative product with unique design which we are very proud of.
Its form, texture and appearance thoroughly resemble a wooden shingle. This effect was achieved thanks to innovative technological solutions in our machine park and the development of a new base material,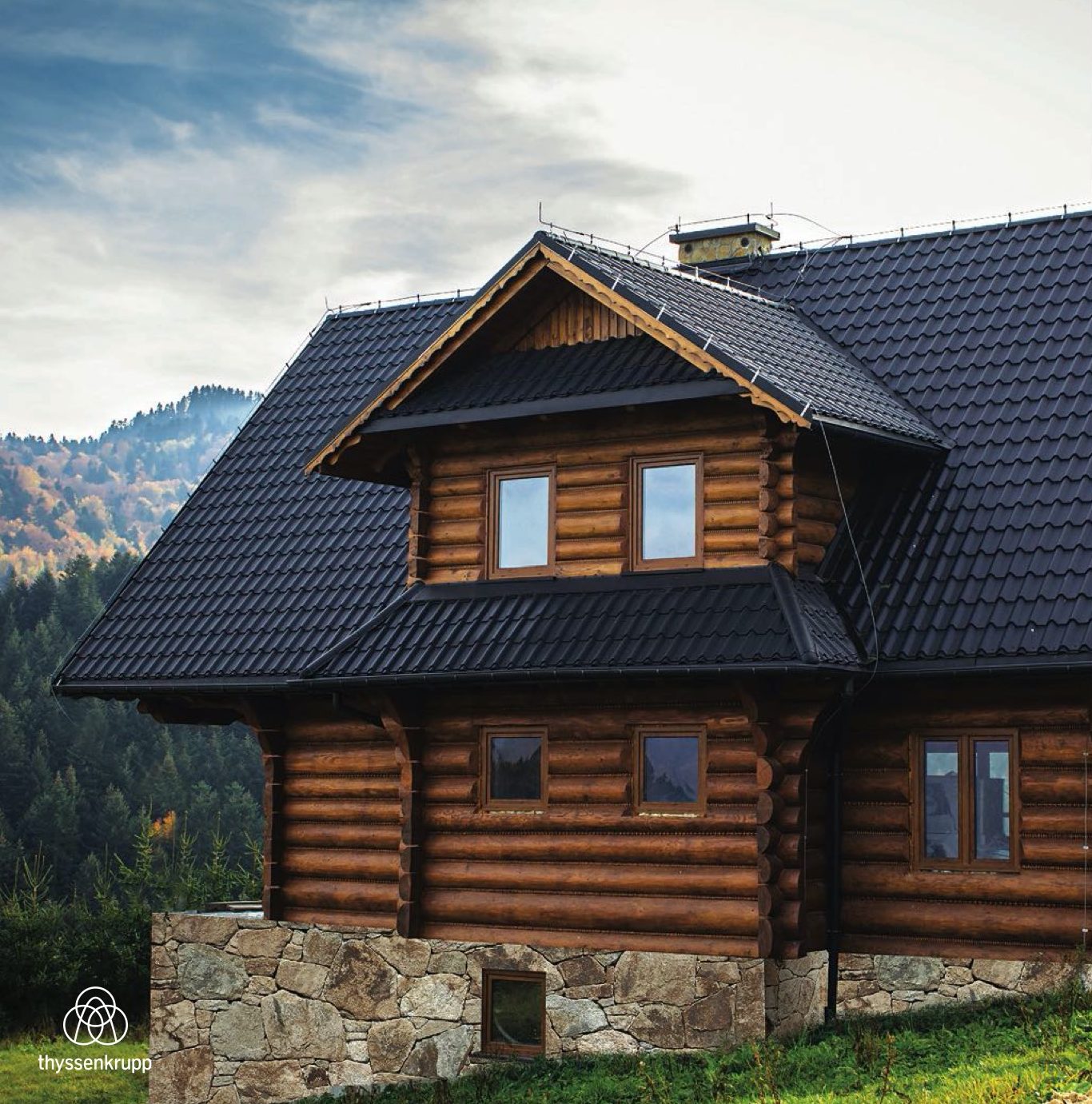 DIAMENT PLUS
The traditional pattern of  our Diamond Plus roof tiles contribute to the roof having a more characteristic look. This model was designed to perfectly adhere and minimise the amount of sheet waste.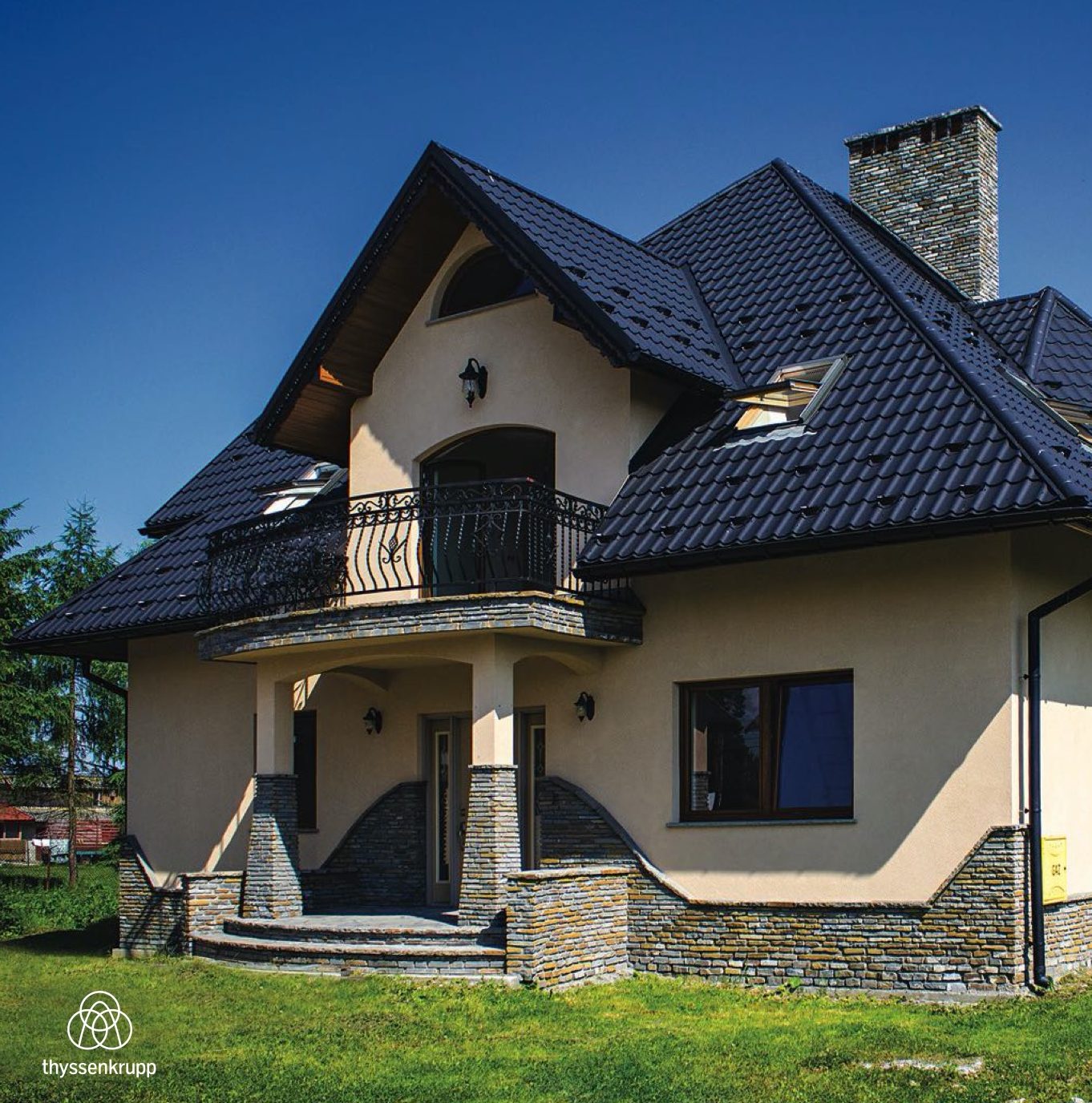 KINGAS
The Roofing sheet KINGAS and KINGAS ECO PLUS are an elegant, light covering, standing out with its attractive design resembling waves.
It is suitable for all kinds houses, apartment  and public buildings.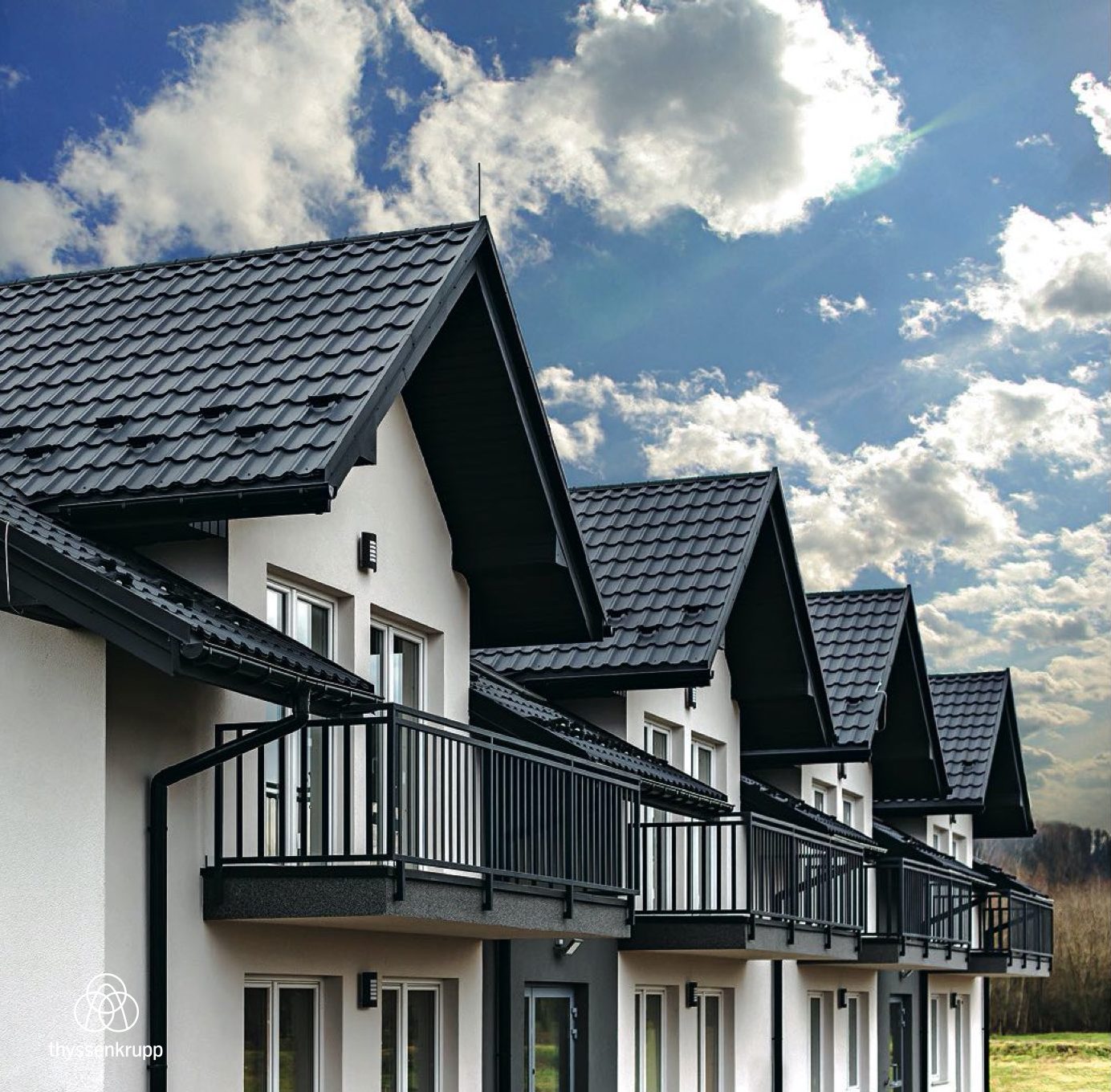 GERMAN AND GERMANIA
GERMAN and GERMANIA  are  our symmetric, modular roof sheets, that is loved by customers for its modern and attractive look, and by roofers for the ease of installation.
A great advantage of the GERMAN and GERMANIA  is its high-quality raw materials – We use steel from German steelworks Thyssen-krupp Steel Europe, a world leader in this sector. Made of the best material, the GERMAN  and GERMANIA roofing sheets have an increased resistance to abrasion and soiling, as well as the highest anti corrosion resistance on the market.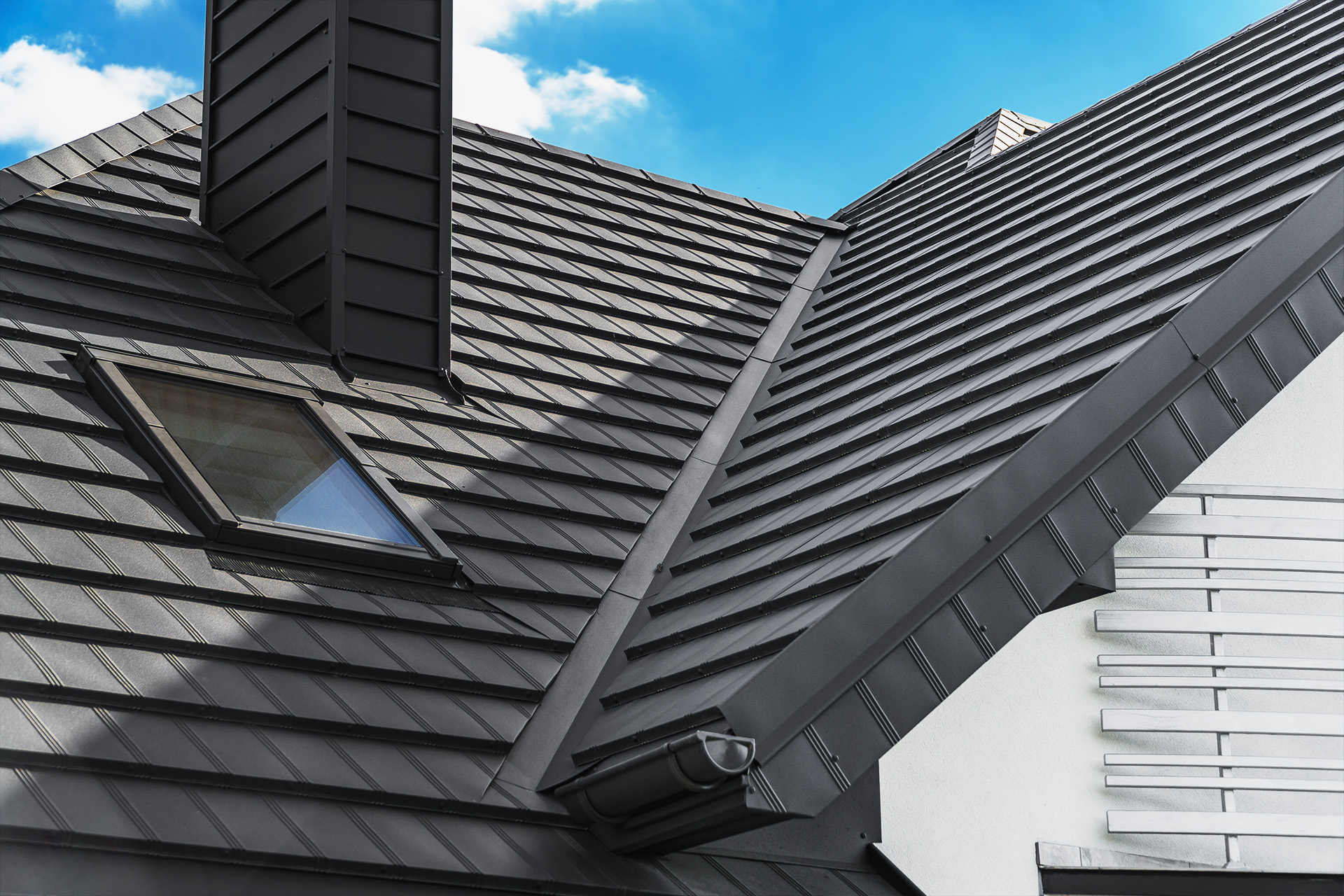 TYSENIA
The Single-module roof sheet TYSENIA is a modern roof solution with exceptional visual effects .
The minimalist, strict look of roof sheet is in line with current architectonic trends and its flat shape guarantees universal application. A simple for, TYSENIA is decorated by a sophisticated triple rib, its distinctive feature while keeping a low  2,5 mm profile.
TYSENIA may be installed both as roof tiles and as an original cladding system.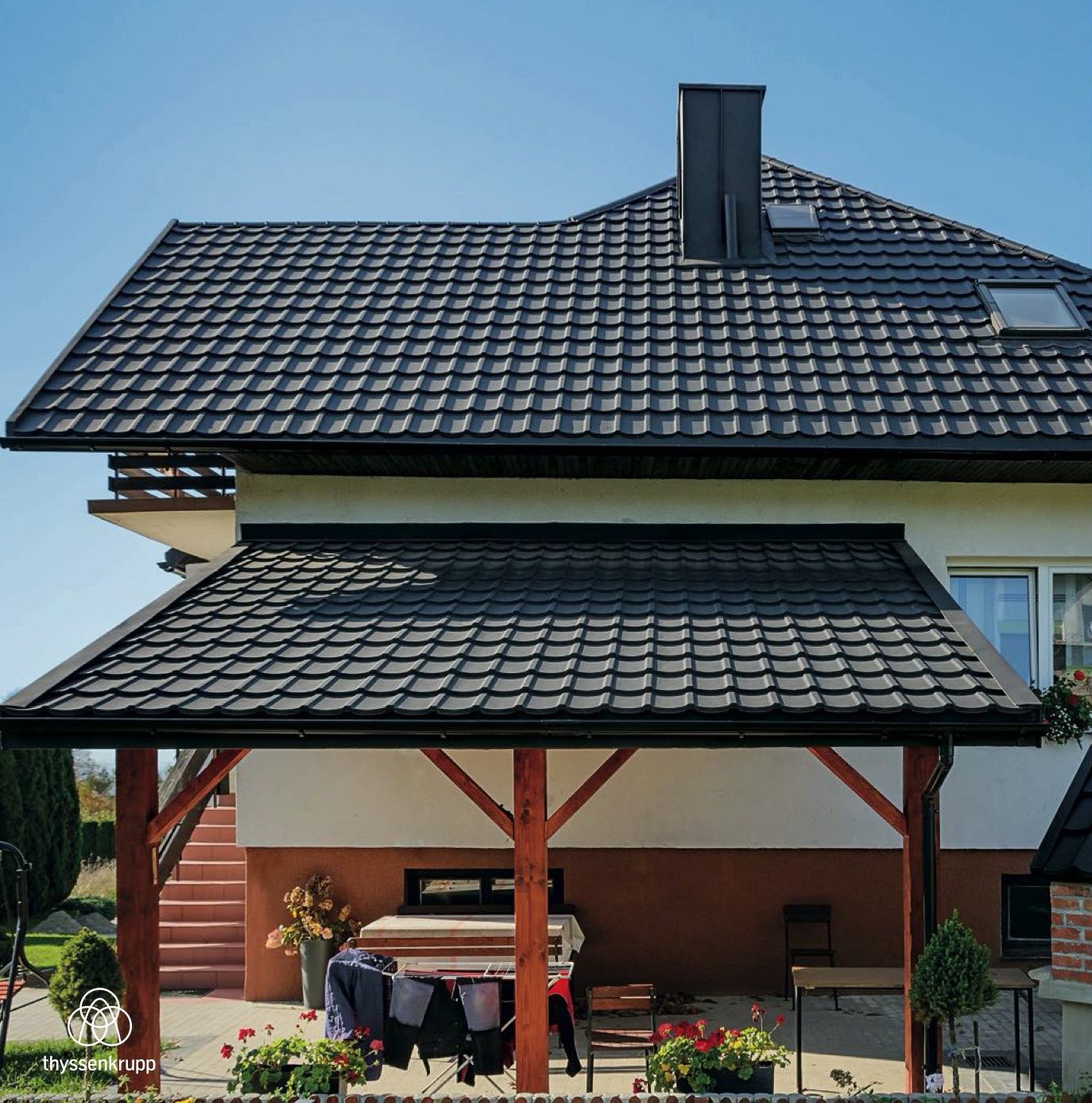 TALIA 30
TALIA 30 is a roof sheet well known for its slender form. Now, it is available also in a new version, with a higher – 35 mm crease.
The new TALIA 35 still has the  same beautiful shape, just with a reinforcement of the original crease, which offers new options for shaping large and small roofs.
An unconventional finishing of the lower edge , called a 3D finish, additionally enhances the aesthetics of this design.
We recommend combining TALIA with the SUPERIOR HB premium coating which is creating an exquisite visual effect.