Timber Frame Homes
As producers of I-Beams and I-Joists we are offering prefab structures or complete timber frame houses. This solution is a lot quicker, cheaper and more energy efficient than building traditionally.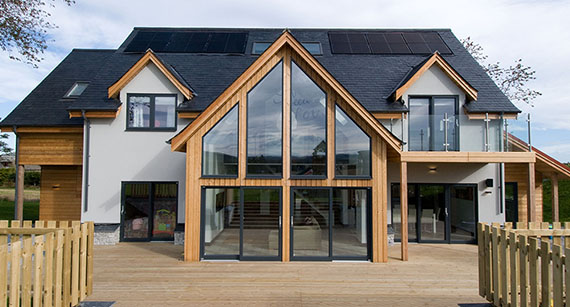 Mordern Style Home 'Millenium'
Millenium is a house with a very functional rooms layout on 145 square meters. There is an open plan living and dining rooms located next to kitchen with entrance to designated utility room. There is also a toilet and an office on the ground floor. On the first floor there are three bedrooms and the family bathroom with space for separate ensuite. There is also an attic space above the first floor.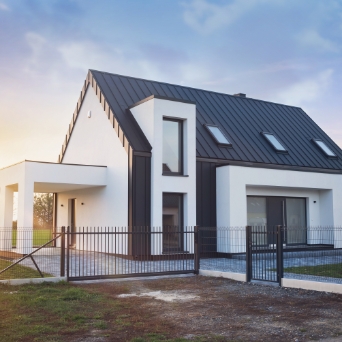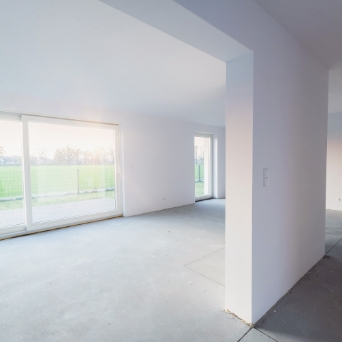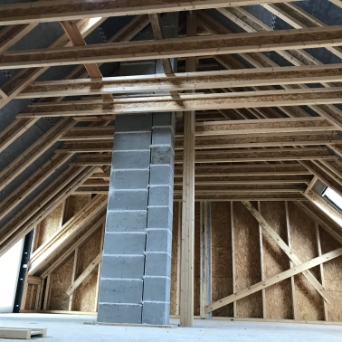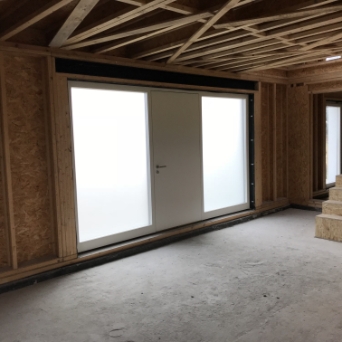 Family Home 'Dreamwood'
Dreamwood is a 124 square meters bungalow with a unique design and a wide terrace roof. Big windows give the building a modern look and provide a lot of natural light for the living room. The rooms are laid out in three functional zones. The first zone consists of spacious living room and big dining room connected to the kitchen with separate storage room. The private zone of the house consists of three bedrooms and bathroom. The last zone is a boiler room with heat exchange pump and passage to garage for one car.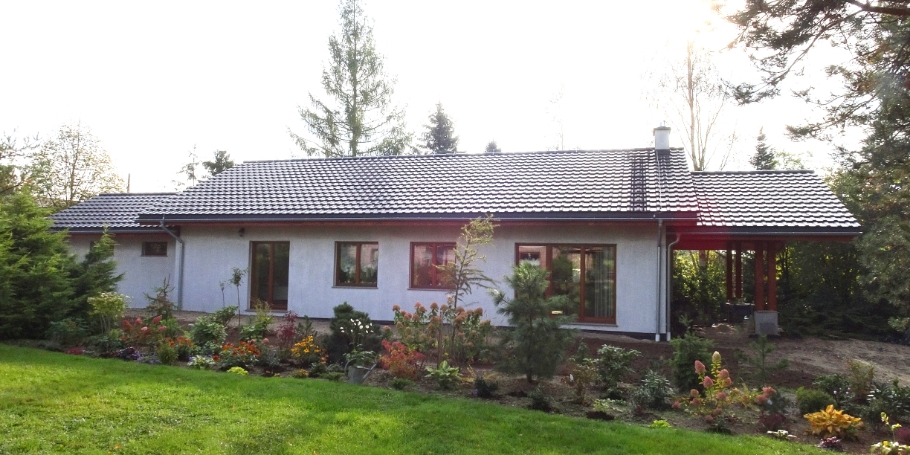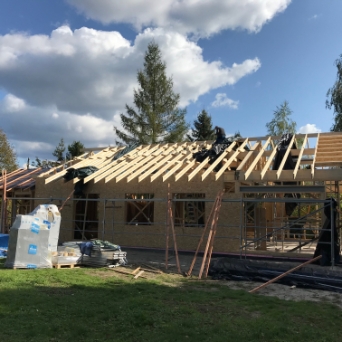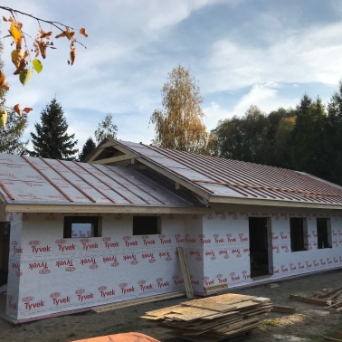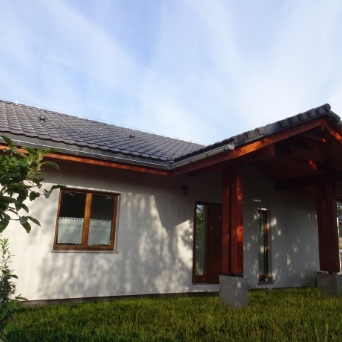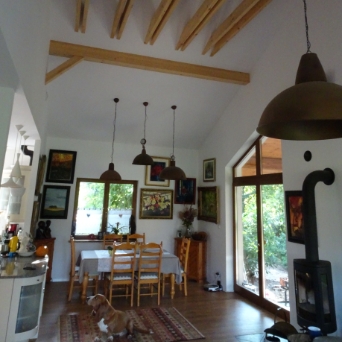 Stages of the Timber Frame Homes Build

HOME PROJECT
Contact us to get help choosing the best project for your budget and requirements.

FRAME CONSTRUCTION
Our architects are generating a 3D design of the timber frame required for your project project.

QUOTATION
Cost calculation on basis of the generated design.

CONTRACT SIGNING
For the construction services.

PRODUCTION
Of modules, windows and doors.

BUILDING FOUNDATION
Is to be prepared by the customer.

TRANSPORT
We will transport finished segments to the construction site.

CONSTRUCTION
On existing foundations