Below you will find  possible options for a roof build up.
Please see details in the manual and consult with your architect or builder to get specifications for your individual needs.

As with most other parts of a building: the best is most of the times not cheap and the cheapest is often not the best solution. 
Each of these methods have their own advantages and disadvantages.
OPTION FOR A Ventilated Roof Buildup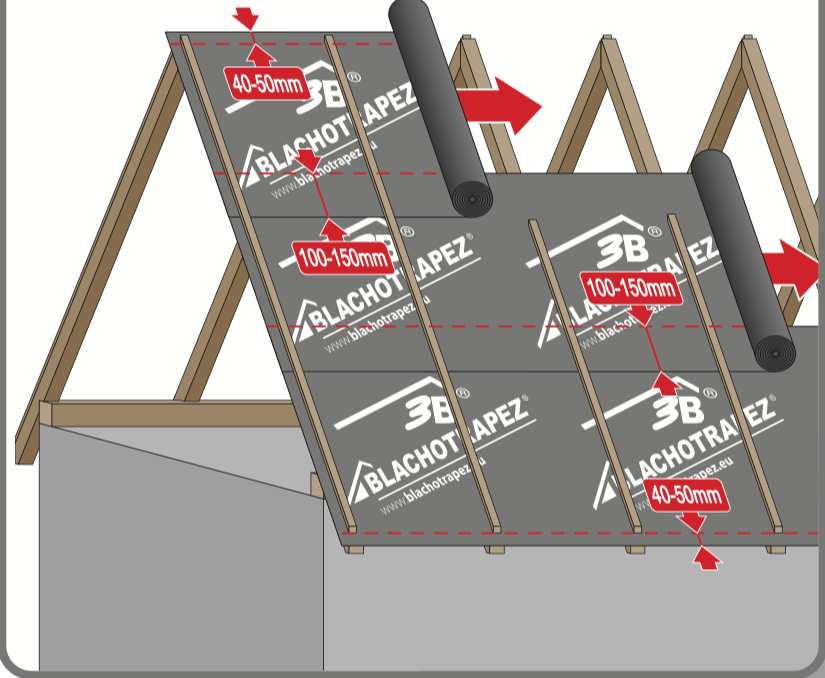 First Step
Roll out breathable membrane .Can be on top of OSB or PLYWOOD depending on your situation. Fix membrane down with counter battens.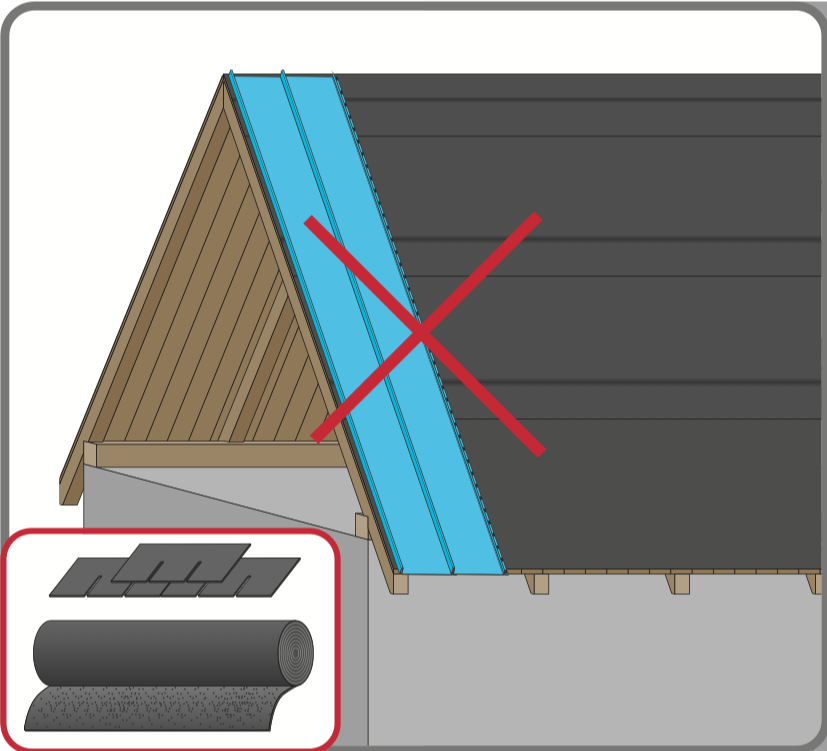 DO NOT!
Install Standing Seam Panels directly onto Membrane or Boards without an air gap.
OPTION A :  – Battens (please refer to spacing and pitch guidelines as per installation manual ) Ideal for steep pitches.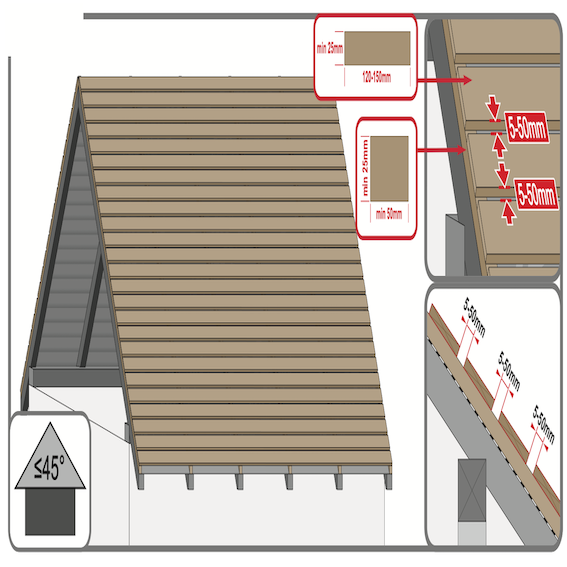 OPTION B :  – Boards (please refer to spacing and pitch guidelines as per installation manual ) med.-lower pitches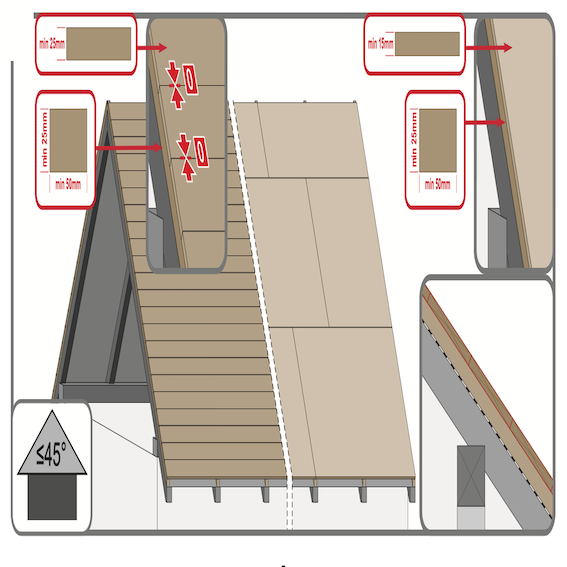 Option C : – Boards (OSB, Plywood or similar)(please refer to spacing and pitch guidelines as per installation manual ) low pitches


FINISHED OPTION  ABOVE MEMBRANE WOULD LOOK LIKE: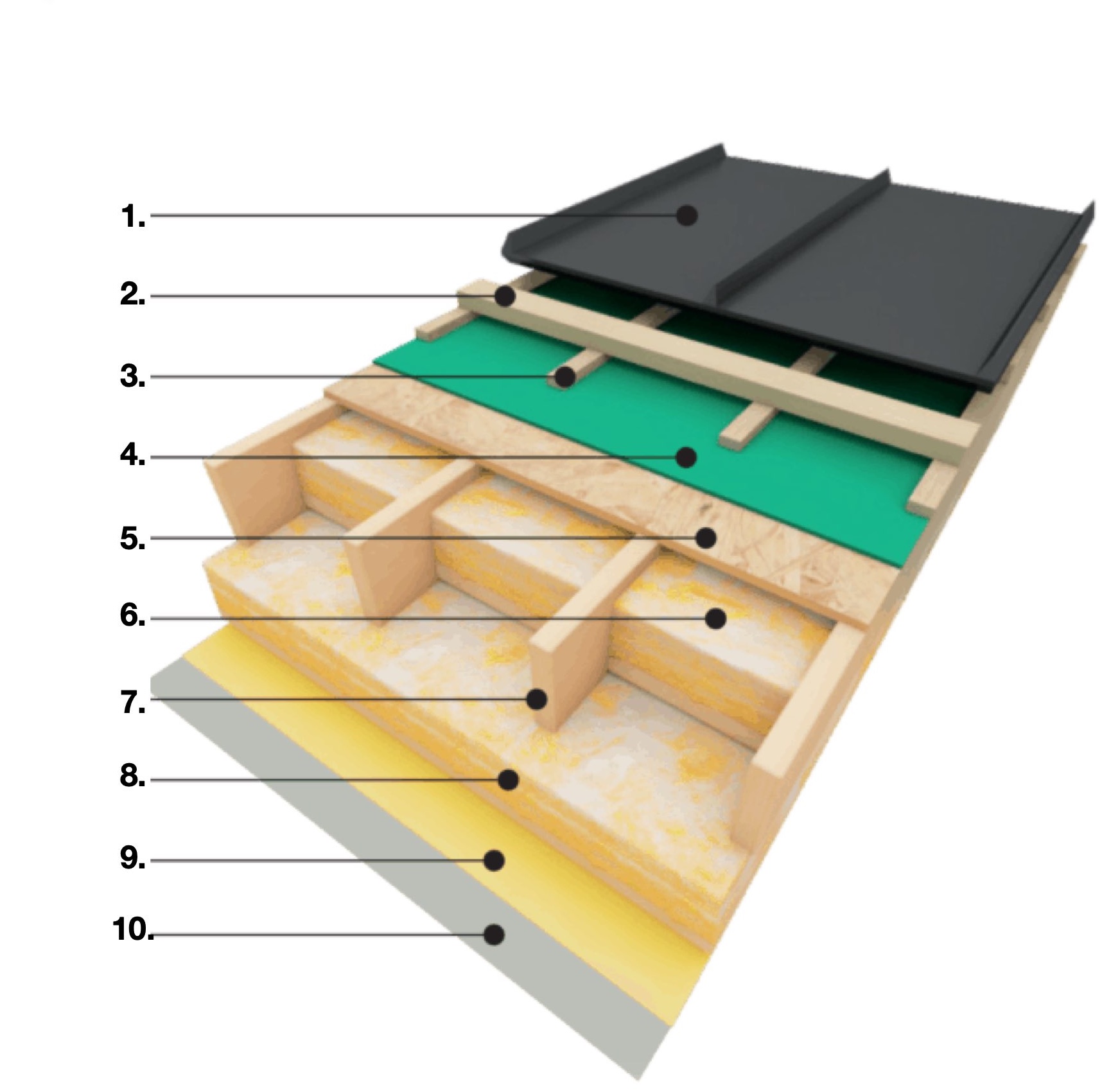 Option A : 
1. Standing seam
2.Batten
3. Counter batten
 Ventilation air gap
4. Breather membrane
5. (optional: Boards)
6. Insulation (between rafters)
7. Rafters
8. (optional:more Insulation)
9. VCL (Vapour control layer)
10. Internal finish(e.g. plasterboard)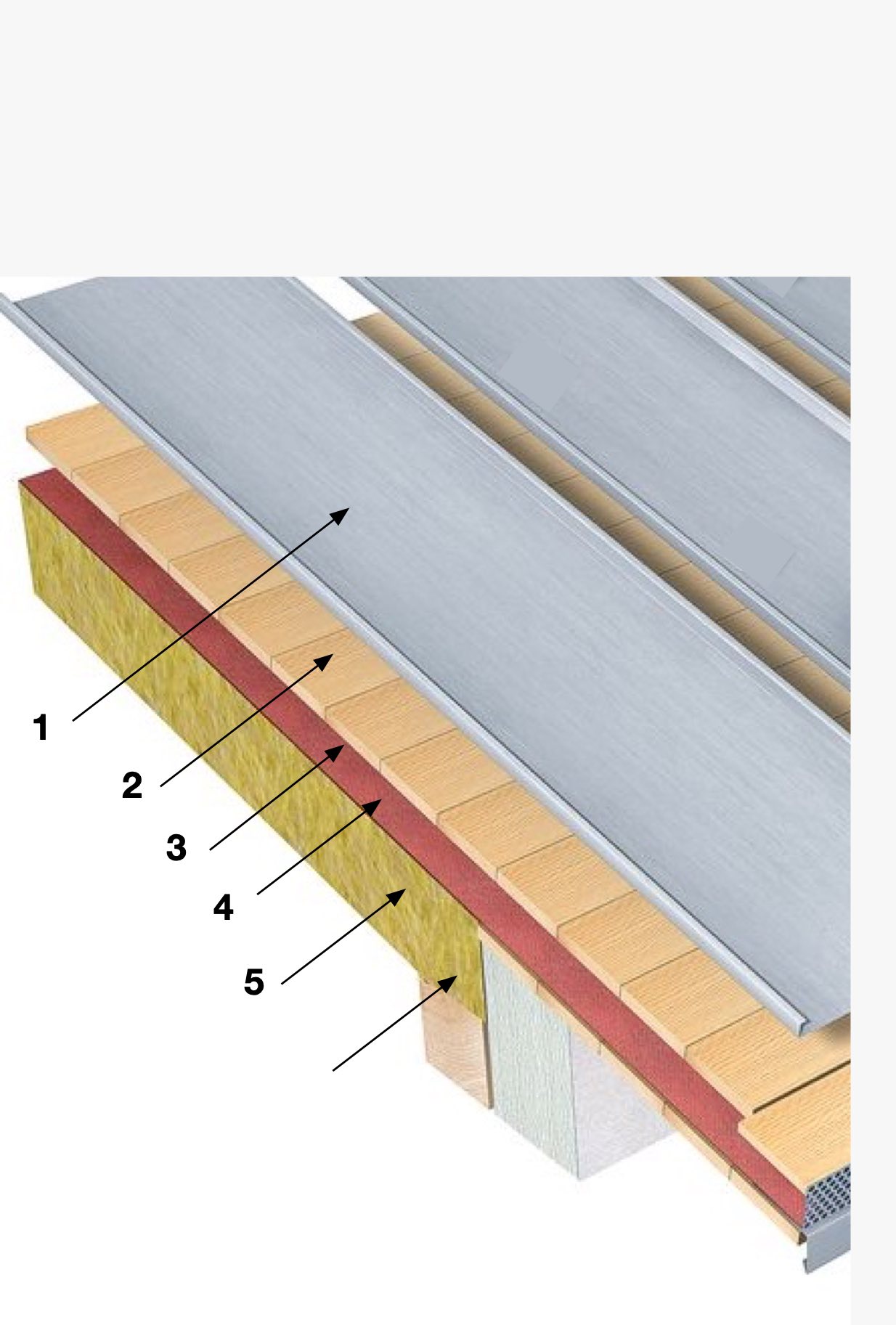 Option B : 
1. Standing seam
2.Tanalised timber boards (refer to spacing guidelines)
   (optional metal membrane)
3. Counter batten
 Ventilation air gap
4. Breather membrane
   (optional: Boards)
5. Insulation (between rafters)
6. Rafters
 VCL (Vapour control layer)
 Internal finish(e.g. plasterboard)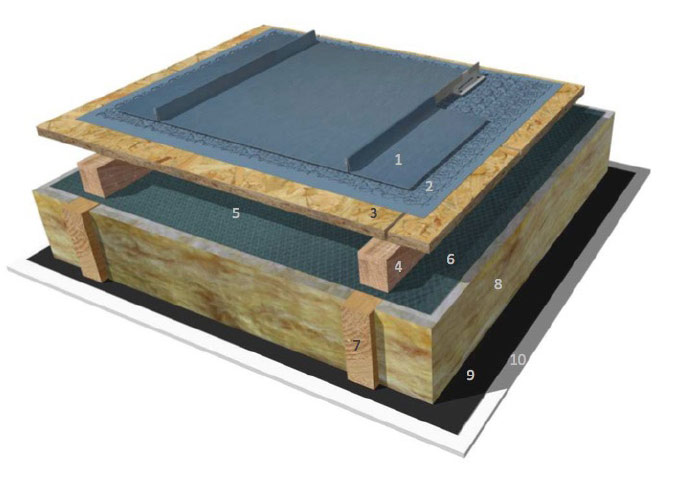 Option C : 
1. Standing seam
2. Metal membrane
3. OSB (alternatively plywood or tanalised boards)
4. Counter batten
5. Ventilation air gap
6. Breather membrane
7. Rafters
8. Insulation between rafters
9. VCL (Vapour control layer)
10. Internal finish (e.g. Plasterboard)
Often used in Flat roofs or Extensions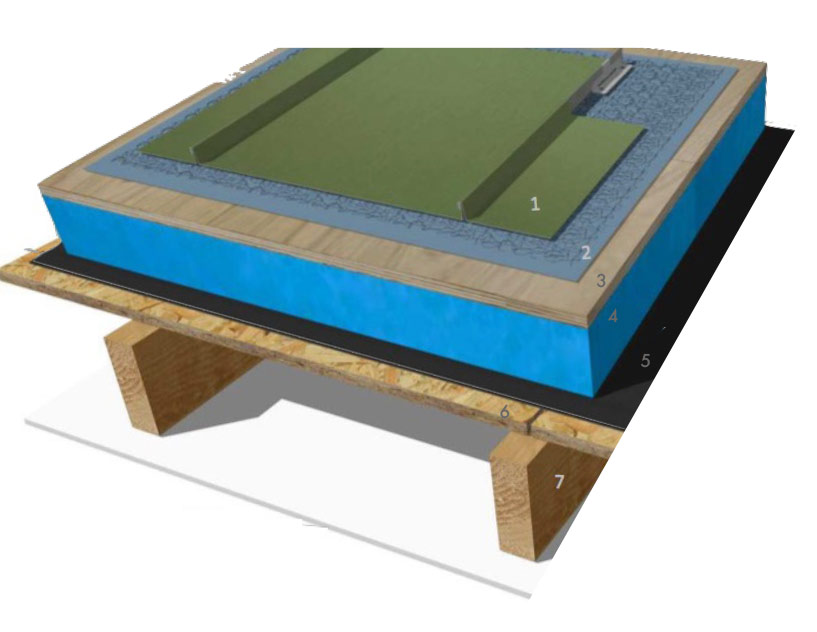 1.Standing Seam
2.Metal membrane (e.g. DELTATRELA®)
3.OSB or PLYWOOD (min 15mm)
4.Rigid Insulation (above rafters)
5.High performance Vapour barrier(e.g.ALUDEX)
6.OSB or PLYWOOD (min 15mm)
7.Rafters