Below you will find a few possible options for a roof build up.
Please see details in the manual and consult with your architect or builder to get specifications for your individual needs.

As with most other parts of a building: the best is most of the times not cheap and the cheapest is often not the best solution. 
Each of these methods have their own advantages and disadvantages.
OPTION A - ( Ventilated Roof Buildup)
Membrane above rafters: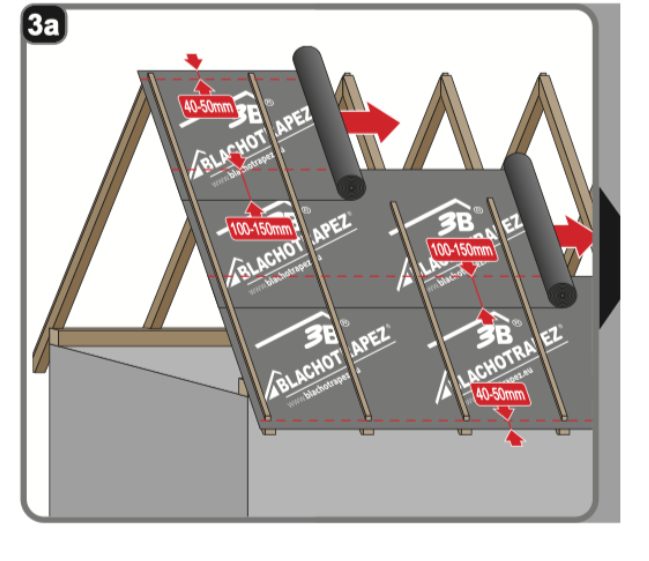 First Step
Can be on top of OSB or PLYWOOD depending on your situation
Setup above rafters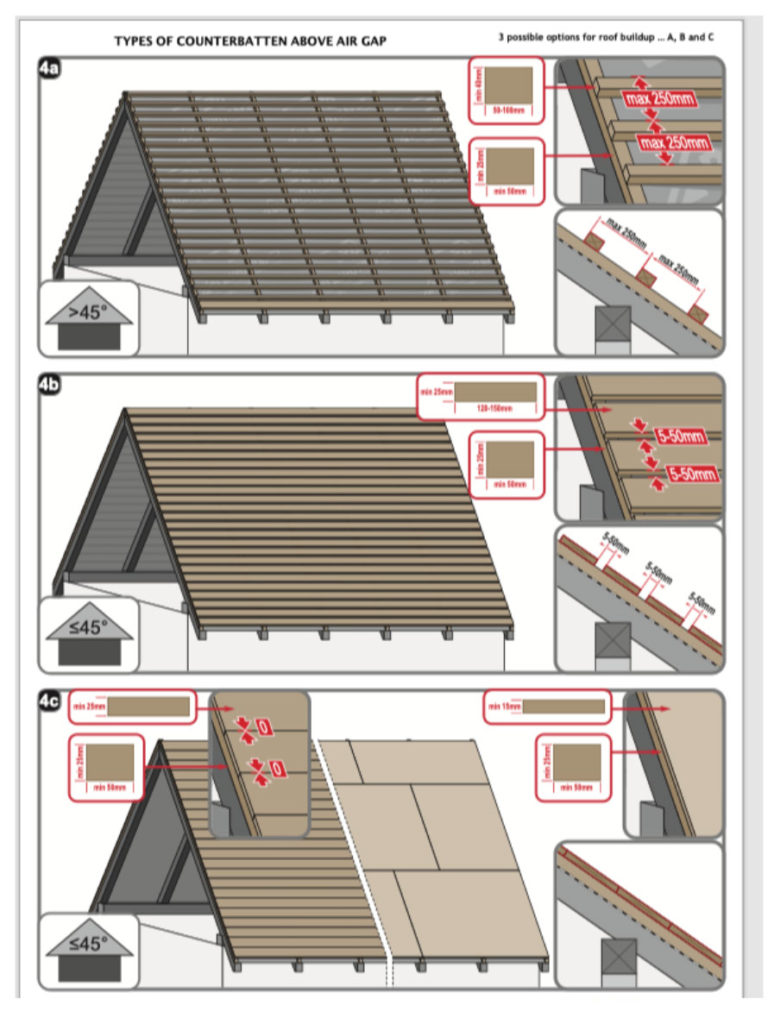 OPTION 4A :
– Rafters
– Roofing Membrane
– Battens (alongside rafters )
– Counter battens (please refer to spacing guidelines)
– Standing Seam Sheets
OPTION 4B :
– Rafters
– Roofing Membrane
– Battens
– Sarking boards (please refer to spacing guidelines)
– Standing Seam Sheets
OPTION 4C :
– Rafters
– Roofing Membrane
– Battens
– Boards (OSB, Plywood or similar) (please refer to spacing
guidelines)
– OPTIONAL >MetalRoofingcarpet (anti condensation and silencing
metal carpet)
– Standing Seam Sheets
OPTION 4 C
would look like: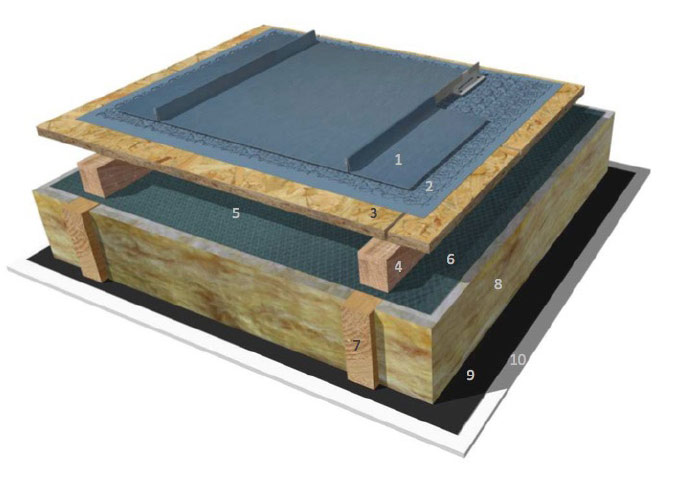 1. Standing Seam
2. Metal Membrane
3. Boards/Counterbattens/…
4. Timber battens
5. Ventilating air layer
6. Breather membrane
7. Wooden rafters
8. Insulation between rafters
9. Vapour control layer with sealed laps
10. Internal finish
Option B (Warm Roof Buildup)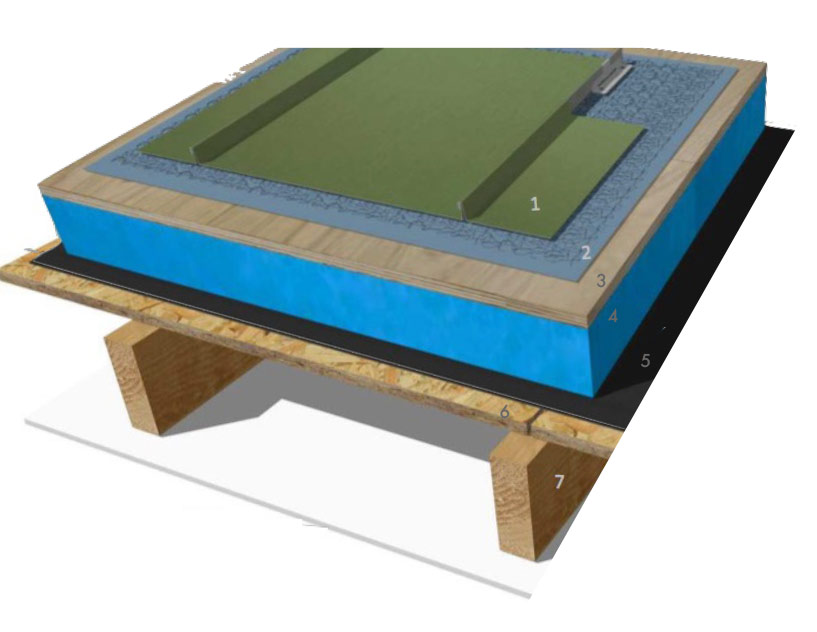 1.Standing Seam
2.Metal membrane
3.OSB or PLYWOOD
4.Rigid Insulation
5.High performance Vapour barrier
6.OSB or PLYWOOD
7.Rafters