Our external doors are of remarkable, solid craftsmanship and their variety and colours satisfy even the most demanding tastes. They are made of laminated timber, both hardwood and softwood. Many existing customers praise them for their durability as well as their excellent thermal and acoustic insulation.
There are other advantages too:
Doors are coated with multilayer acrylic varnishes from our partners: ZOBEL, GORI, SIKKENS and SIGMA. These provide improved durability, aescetic appearance and UV resistance that prevents colour fading.
The doors are secured with effective, three-block interlocking ROTO and WILKA locks with a double cylindrical insert and safety glass for maximum security.
The decorations can be made of stained glass, ornamental or smoked glass, selected according to the customer's wishes. Additionally, exterior doors can be decorated with trims of various colours.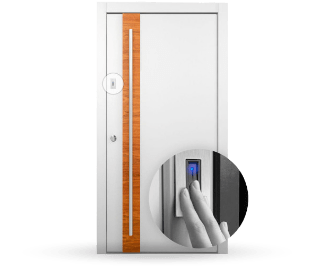 AVAILABLE MODELS OF EXTERNAL DOORS








OUR DOORS COME IN TWO DESIGNS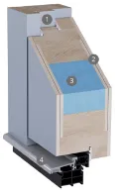 EXTERNAL DOORS
They are distinguished by better stability and higher insulation values thanks to a 100 mm thick panel.
Detailed information:
– Double seal
– Double-sided reinforcement with a metal sheets
– Filling that guarantees excellent insulation properties
– Threshold strip preventing heat loss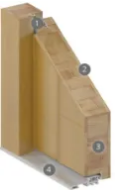 They are made of glued laminated timber – both hardwood and softwood, with a thickness of 75 mm.
Detailed information:
– Double seal
– Wooden veneer
– Solid wood filling
– Flat threshold strip