When designing the KROP HIDDEN GUTTER SYSTEM, we focused on traditional craftsmanship in a modern form dedicated to the most demanding customers. Our engineers have drawn on the experience of roofers to create a solution that sets a new standard in the eaveless roof market. The design combines the features that make it brilliant in its simplicity, and also eliminates the drawbacks of previously available eaveless systems from other manufacturers.
The ability to level the fascia irrespective of the installed gutter system using specially designed hooks allows for a perfect combination of functionality and aesthetics of the roof and façade. Moreover the reinforced fascia is a coated sheet with an optimal thickness of 0.7 mm with two ribs, which guarantees no ripples and an aesthetic finish.

The strengths of the KROP HIDDEN GUTTER SYSTEM have allowed us to provide the longest manufacturer's warranty on the market – up to 40 YEARS (warranty against perforation by rust for the REINFORCED FASCIA).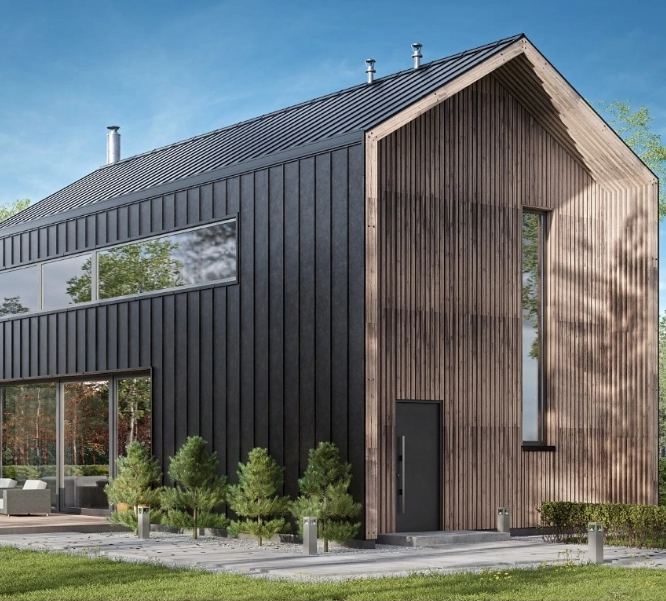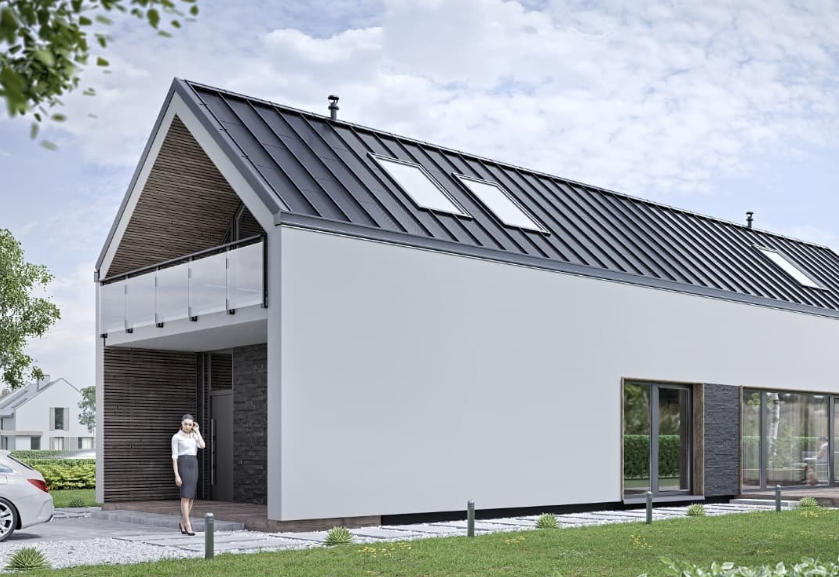 How to order
LONG WARRANTIES
40-year warranty
High durability
Protective coating
Anti-corrosion
Mechanical strength
Simple assembly
Versatility
Elasticity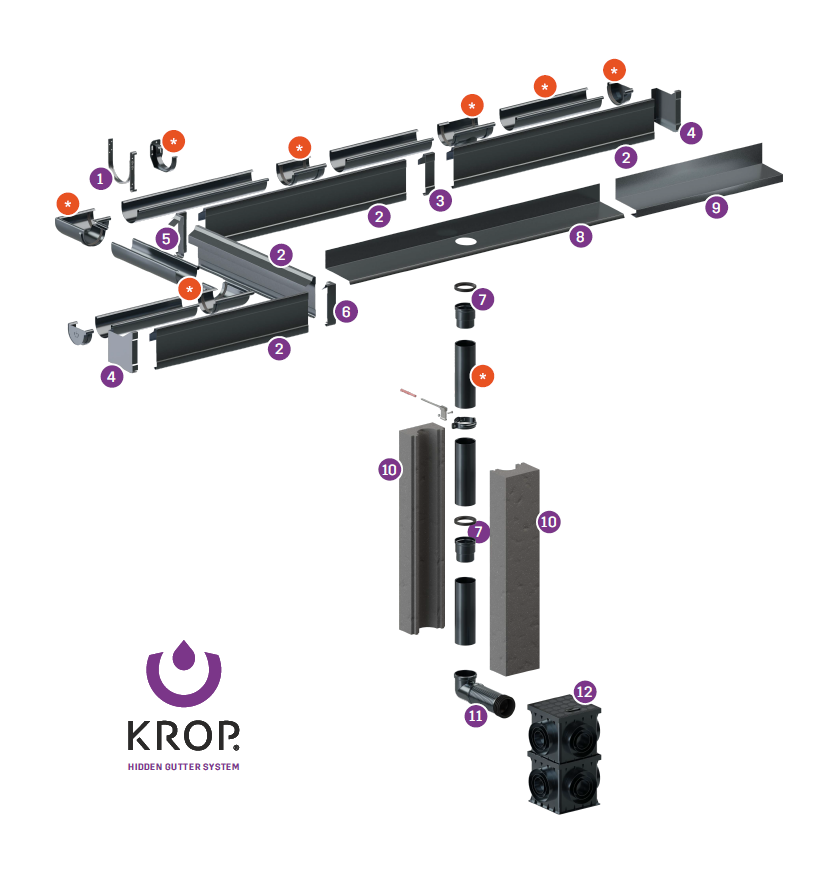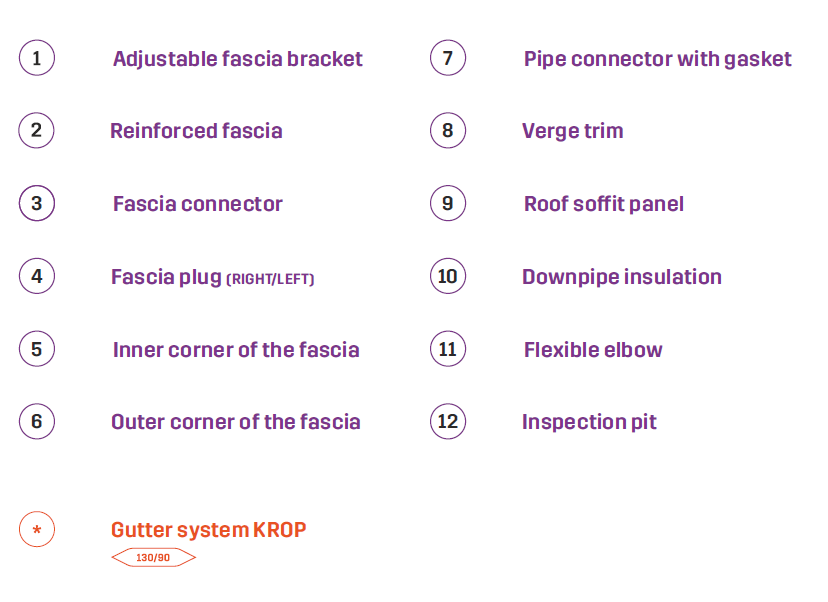 ONE SYSTEM - TWO INSTALLATION OPTIONS
The versatility of the KROP HIDDEN GUTTER SYSTEM allows for installation on traditional buildings as well as on modern ones.
1. Building with roof eaves.

2. Building without roof eaves.