FLASHING OPTIONS
There are many different options to finish a roof with flashings (trims) . We offer a range of Standard Trims that can be used but often enough it makes sense to have a custom flashings for your project. Custom doesnt mean "bespoke" or "expensive" as all flashings have to be made , whether standard or custom. So the price depends  on the complexity and the size of the flashing.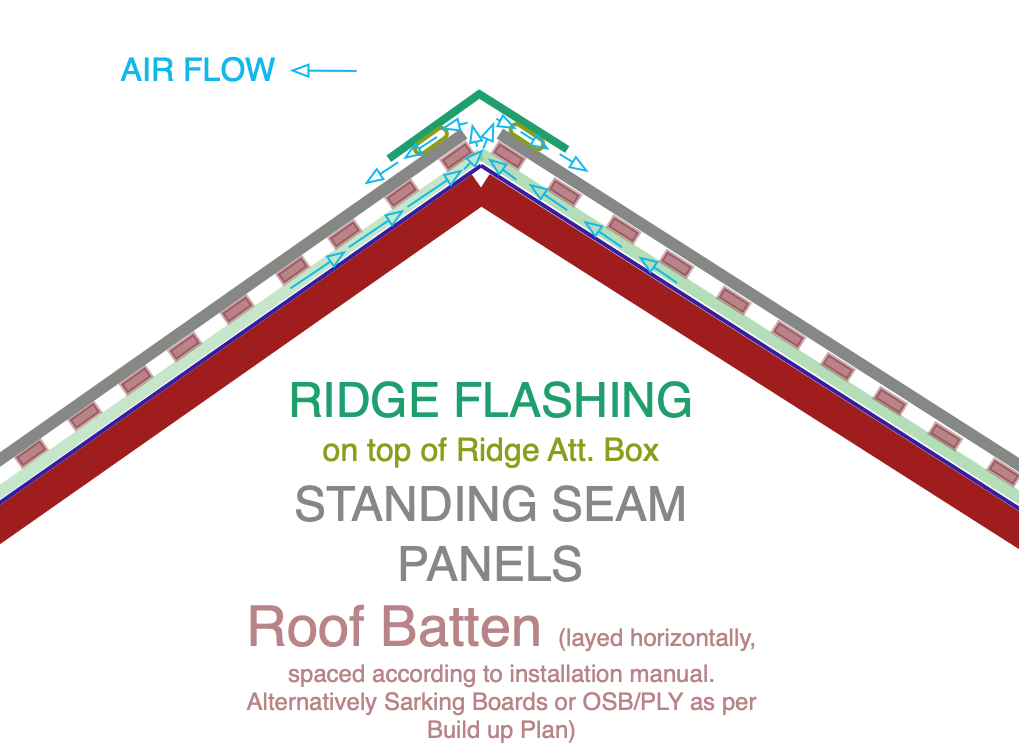 RIDGE TILE

Gets attached via Ridge attachement boxes (which allow air flow)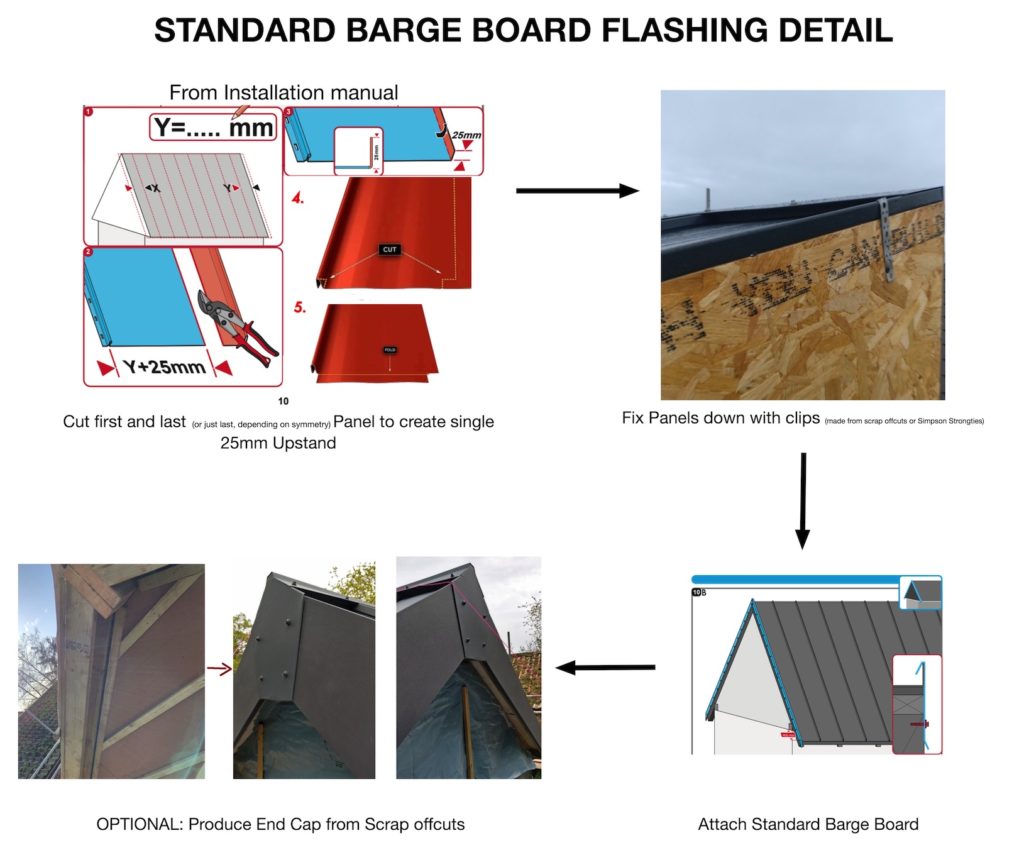 BARGE BOARDS/ VERGE DETAILS

There are several options to do a Barge detail, depending on your roof setup and layout. Here we describe the most basic option with our standard barge board.
Download Standard Barge Board Installation