A NEW DESIGNED PANEL
Technological innovation in every aspect allows us to fulfill your needs. The HIGH-TECH Panel is the best proof of it. This is the result of cutting-edge cooperation between roofers and our technical experts. It redefines the shape of standing seam roof panels.
This is the most advanced technology available on the market – it meets the expectations of roofers, architects, and investors carrying out bold projects. A special profile external snap lock with optimized height for easy installation. Its design minimizes the sheet stress. This is the latest snap lock technology available on the market.


GIVING OUR CUSTOMERS A WIDER VARIETY
The new HIGH-TECH Panel is produced from the highest quality  steel from Thyssenkrupp steel mill. The HIGH-TECH panel is available in 4 Pladur® coatings, that not only intensify modern aesthetics, but above all allow us to offer the best warranty on the market.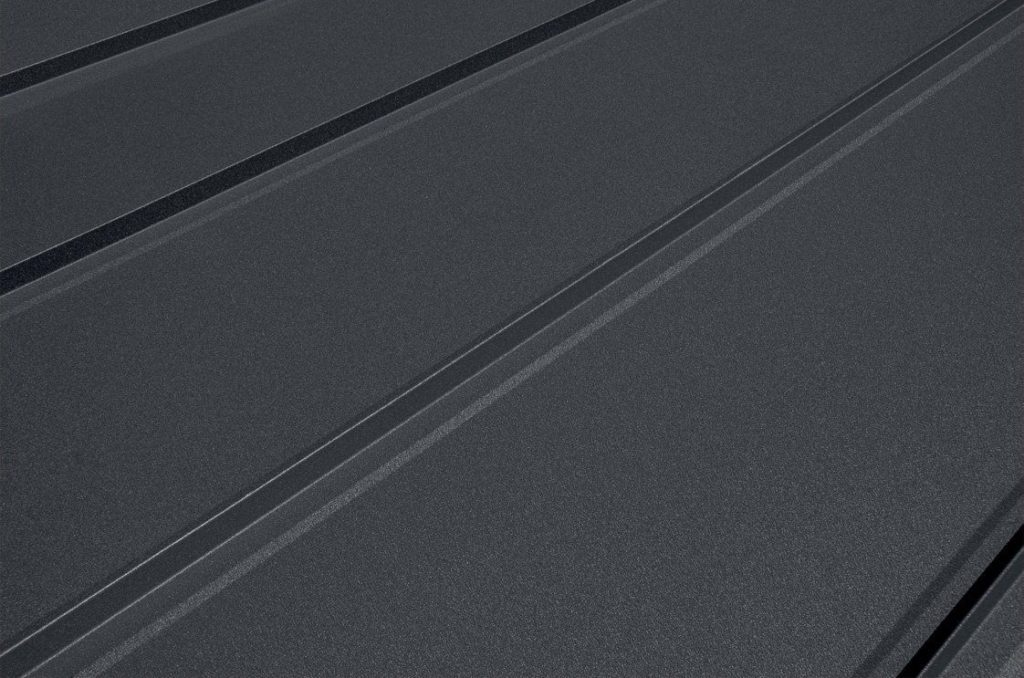 HIGH TECH
THE NEW HIGH TECH WITH ITS STRENGTHENING RIBS ALONG THE SIDES
AVAILABLE COATINGS
TECHNICAL DETAILS