AVAILABLE IN 2 DIFFERENT WIDTHS
The Retro 38 is avaialble in 2 different widths giving another option for renovation projects of historical buildings, barn conversions as well as for new houses, blocks of flats or office buildings.
Thanks to the quick and easy installation, our product is superior to traditional sheets with a double seam. Moreover, thanks to its improved rigidity it can be laid straight onto roof battens. Due to these advantages, it may be also used as a wall cladding, acting as a special facade finishing in horizontal or vertical alignment.
With our snap lock system, panels can be fixed quickly and firmly without the need for additional brackets. Furthermore, due to the location of  holes along the seam, the fixing screws are covered by the adjacent panel giving the system the classic look of a standing seam roof without visible fixings.
GIVING OUR CUSTOMERS A WIDER VARIETY
The Panel Retro 38 is an addition to our range of panels for customers that prefer the upstand to be a little bit higher .
It  comes in 2 options, either 315mm or 529mm widths.
As with all our other standing seam panels, the widest panels are the most cost effective option.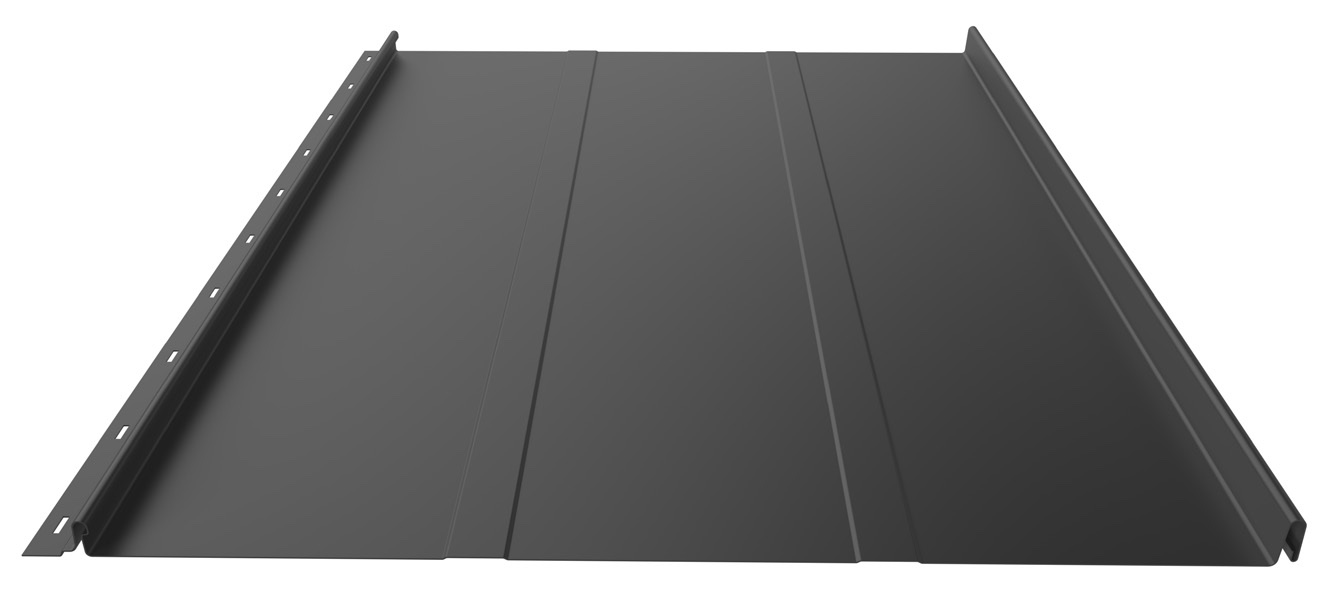 RETRO 38.529
Our widest Retro38 with strengthening ribs that avoid oil canning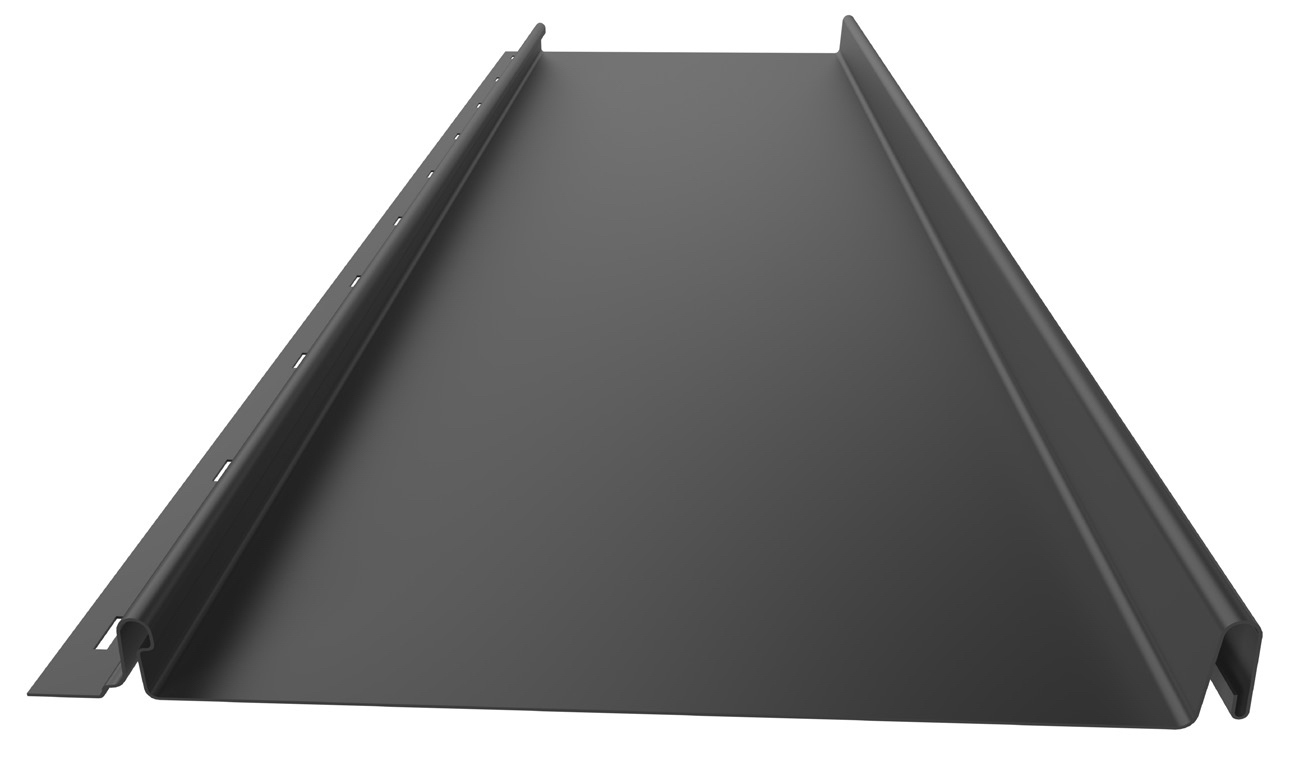 AVAILABLE COATINGS
TECHNICAL DETAILS